To Become a Purpose-Driven Leader, Cultivate These Skills Now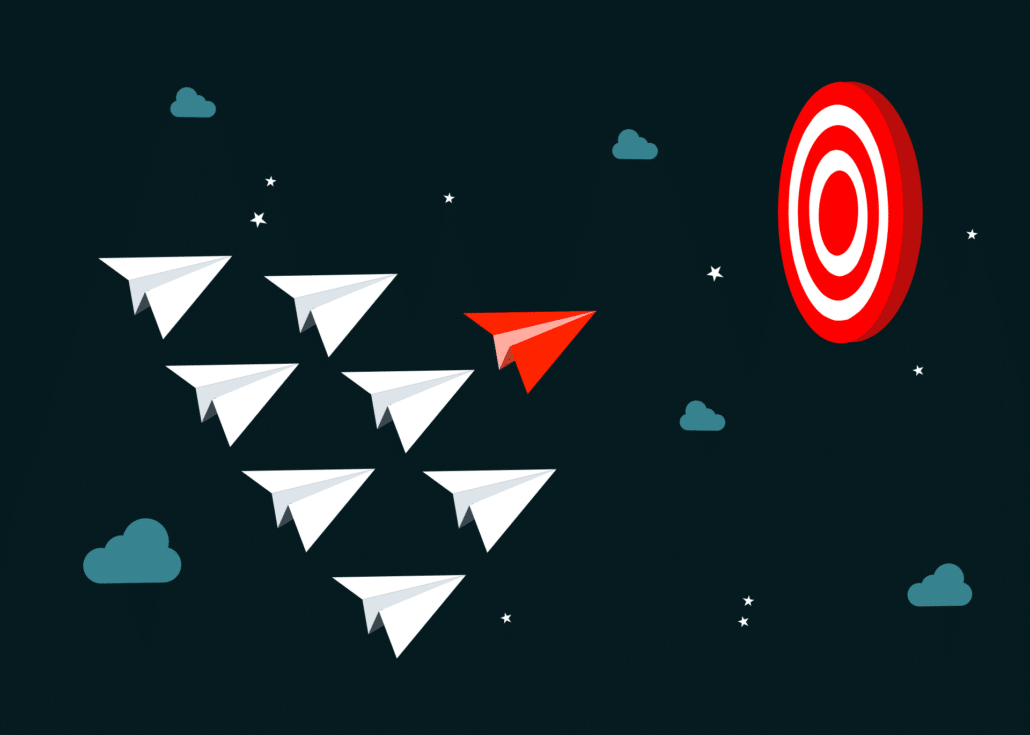 In recent decades, the business world has thankfully served up a cadre of leaders who've set an extraordinary example of what it means to guide an organization on the path to serving a greater good. To contributing to the lives of multiple stakeholders.
To changing the world.
Think of leaders such as Hubert Joly (former CEO of Best Buy), Indra Nooyi (Former Chairman/CEO of PepsiCo), Reshma Saujani (Girls Who Code), Satya Nadella (CEO of Microsoft), and Paul Polman (former CEO of Unilever). Each of these leaders spearheaded sweeping purpose-driven impact through the organizations they led. (I've previously written about several of them). Though evidence of self-interested, greedy, destructive leaders still crowds too many headlines, the fact that we have scores of examples of world-changing leaders like these today is to be celebrated. But were they always so principled? A decade or so before they arrived in their pinnacle roles, what was preparing them (consciously or not) to be the leader they became?
Can you see how the work you do aligns with the mission of your company?
Thanks to their inspirational examples, there may be many aspiring leaders with visions of rising to positions of great influence and guiding their organizations (or divisions, or departments, or teams) toward high-impact outcomes one day. I wanted to know what kinds of competencies these aspiring leaders should be cultivating now to have such impact in the future. I spoke with Andrew Winston, co-author with Paul Polman, of the book Net-Positive: How Courageous Companies Thrive by Giving More Than They Take. Their book chronicles Paul's leadership of Unilever, one of the world's most admired purpose-driven companies, as well as other examples of leaders and organizations leaving lasting positive change in their wake.  
His immediate first condition was that leaders must be comfortable being their authentic selves. "You must bring your humanity to work," Winston says. "Who you are can't remain disconnected from the work you do. Everyone has some element of purpose they serve in their lives—their kids or family, their church, local baseball teams they coach, some cause they care about. We all live better lives with some focus and sense of purpose." He went on to cite an example of an executive who proudly sat on the board of a non-profit organization dedicated to environmental sustainability, but when he spoke about his role as a top executive at a private equity firm, the executive said, "Well, we can't really do the environmental stuff here." A painful example of a leader disconnected from his principles. "At the very least, he has thousands of employees, many of whom care deeply about environmental concerns," Winston says. "He needed to reframe how he served them to honor their convictions."
But connecting who you are and what you do are just table stakes. "[Net positive leaders] are at ease with themselves, have integrity, and what they say and what they do are in sync," Winston and Polman write. "Net positive leadership is also about putting others' interests ahead of your own. It helps to know your own strengths and passions as well. The sweet spot is leading in the overlap of what you're good at, what you like, and what the world needs. Getting there might require developing new skills and leaving your comfort zone."
On top of that foundation, here are three competencies required to become a purpose-driven, world-changing leader. If you start building your acumen for these now, you'll be far better prepared when your opportunity to lead with lasting impact on a larger scale arrives.
Foster your sense of purpose, duty and service
Purpose is all the rage these days. But beneath much of the hype lies a critical truth—humans come hard-wired to find meaning. We want to know that our contributions matter, that we are having positive impact on others. "True fulfillment comes not only from doing what you enjoy, but also serving a bigger mission and touching the lives of others in meaningful ways," Winston and Polman note. "It's about wanting to make a difference—to help, to give, to serve. A sense of personal duty is the path to unlocking more potential and being bigger than yourself. It lays the foundation for building purposeful brands and net-positive companies."
Have you created a clear line of sight between the work you do and those to whom it matters? Can you see how the work you do aligns with the mission of your company? If those connections feel blurry, take the time to sharpen their clarity. And if that proves unsatisfying, ask yourself if you are genuinely fulfilled by the work you're doing. 
Find the common humanity between you despite what may appear to be glaring differences.
My own research for my book To Be Honest: Lead with the Power of Truth, Justice and Purpose bears out the importance of purpose. Seventy-four percent of those seeking employment want work that delivers a sense of purpose, and those who find it are happier, with 51 percent higher job satisfaction than those who don't find their work meaningful. 
Cultivate empathy and humanity
Leaders who want to effect important change must begin with cultivating a sense of deep empathy. They must have a natural regard for the needs of others, especially those most unlike them. "We've all heard the story of the executive who lived their life in a cocoon, narrowly viewing the world," Winston says. "Then they took a trip to the Amazon jungle and realized the people there were just like him—wanting to raise healthy kids and get them an education, provide for their families, and keep them safe. Suddenly a bout of shared humanity opens the executive's eyes to the plight of others who are suffering."  While it shouldn't take a trip halfway around the world for someone to connect with the needs of others, it just might. Learning to walk in others' shoes is fundamental to most jobs these days. If you're a marketer, you are thinking about your consumers. If you are a product designer, you are thinking about unmet needs. If you are a consultant, you're thinking about how best to serve your clients.  
Empathy and compassion can be cultivated if they're not your strong suit. "I meditate, and sometimes I will mediate on kindness and compassion," says Winston. "I will intentionally bring to mind others whose needs, while not mine, I might be of some help to." To deepen empathy, create intentional lived experiences of people, places and contexts that are unfamiliar. Think of those in your organization who you refer to as "they"—your cross-functional nemeses. The colleague that annoys you. The senior leader you think is a jerk. Lean into those biases and reach out to them, and just have coffee. Get to know them. Test your assumptions. Find the common humanity between you despite what may appear to be glaring differences. You may never become their best friend. But if you can at least understand them better, maybe they'll seem like less of a jerk. And you'll have become more empathic in the process.
---
Subscribe to the Ethical Systems newsletter
---
Find more courage and inspire others to find theirs
One common myth, according to James Detert, author of Choosing Courage, is that virtues such as courage are special qualities that only some people need some of the time. But in reality, courage can, and must be, cultivated. Winston suggests starting with small things. When you hear someone make an inappropriate racial or sexist comment, rather than staying silent, respectfully voice your concern. The other advice he offers is to surround yourself with other courageous and likeminded people. "Courage is always made less daunting when someone else goes first or second," he notes. "Then it's easier to follow suit. Once the example of moral leadership is set, it lowers the barriers for others to join."
Courage combined with empathy allows leaders to see bigger opportunities. Winston and Polman cite the example of Ed Stack, CEO of Dick's Sporting Goods, who, after a tragic Florida school shooting, made the courageous but controversial decision that his stores would no longer sell assault weapons. Stack noted that "somebody has to do something, this has to stop." Then realized he had to be that somebody. 
Which is true of all courageous leaders—they come to realize there isn't a "someone else" to do something.  Moral leadership starts by recognizing the need for things to be different. If you look around your organization, you'll find all kinds of injustices that need to be righted. Certain roles that are treated with privilege that disadvantage others. Certain policies and processes some have learned to game or find loopholes in. Bullies that belittle others. Certain underrepresented demographics whose voices remain silent. Pick one and set after doing your part to raise awareness and make change. Start with those you lead. Find out where the pain points are. Build a coalition on shared conviction. Go first and make it easier for others to find the courage to join you. As you demonstrate your moral leadership to do what's right, you'll inspire others to do so. 
With the path well-lit by the pioneering leaders who've led great companies in ways that inspired lasting impact on the world, there are a cadre of emerging leaders waiting in the wings to follow their example. These exemplars have provided a net-positive blueprint for more intentionally preparing the next generation of them. 
Let's surround them with everything they need—experience, coaching, support, opportunities—to ensure that when the world taps them on the shoulder and says, "It's your turn," they can reply, "I'm ready."
Ron Carucci is an Advisory Board member of Ethical Systems as well as cofounder and managing partner at Navalent, working with CEOs and executives pursuing transformational change for their organizations, leaders, and industries. He is the bestselling author of eight books, and his work has been featured in Fortune, CEO Magazine, Harvard Business Review, BusinessInsider, MSNBC, BusinessWeek, and Smart Business.
Reprinted with permission from Forbes.
https://www.ethicalsystems.org/wp-content/uploads/2022/03/leadership-7000851.png
1370
1920
Ron Carucci
https://ethicalsystems.org/wp-content/uploads/2020/04/ES-logo-final-white.gif
Ron Carucci
2022-03-04 19:02:20
2022-03-04 19:02:22
To Become a Purpose-Driven Leader, Cultivate These Skills Now