Why Corporate America Should Oppose the National Effort to Suppress Voting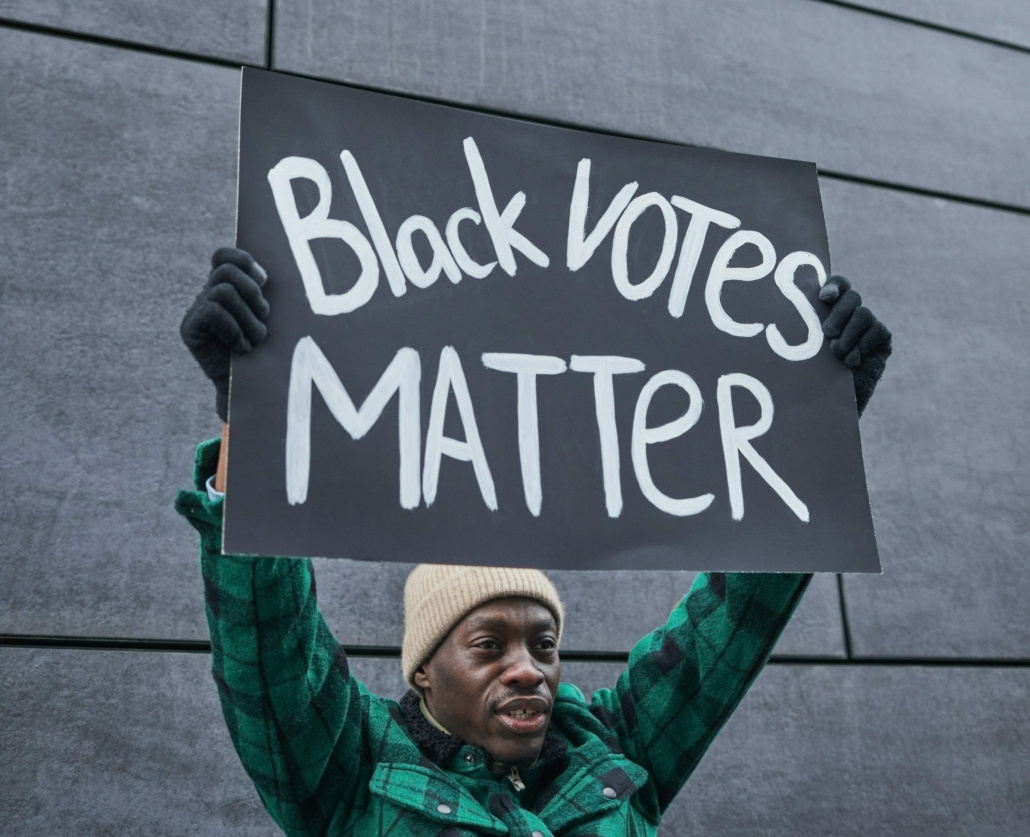 As Republican politicians in states across the country move to restrict voting rights, corporate leaders are faced with an uncomfortable choice. They must decide whether to publicly challenge these cynical measures, which are predicated on the patently false assertion that the 2020 election was riddled with fraud, or remain on the sidelines in an attempt to avoid a politically contentious fight. This has quickly emerged as a fundamental test of corporate leadership in the public square.
Last month, JPMorgan Chase CEO Jamie Dimon exemplified leadership when he declared, "We regularly encourage our employees to exercise their fundamental right to vote, and we stand against efforts that may prevent them from being able to do so." Recently, 72 Black business leaders, led by former American Express CEO Kenneth Chenault and Merck CEO Kenneth Frazier, spoke out forcefully against voter suppression measures now being pushed in a majority of states. They explicitly condemned a recently adopted Georgia law that will restrict absentee voting, impose added voter-identification requirements, and give the Republican-controlled legislature greater control over the election process—a law clearly aimed at discouraging minority voters. They urged other corporate leaders to "publicly oppose any discriminatory legislation and all measures designed to limit Americans' ability to vote."
Straddling the fence on these issues pleases no one. 
Now, the spotlight has shifted to Texas, where an even more draconian law passed the State Senate, and a similar bill is being considered in the House in coming days. Among its many troubling features, this legislation would impose limits on early voting, ban drive-through voting, and create new barriers to absentee and mail-in voting. Business leaders in Texas and elsewhere will be judged by their customers on whether they stand publicly against these anti-democratic proposals.
In deciding whether and when to speak up in opposition to the Texas legislation, CEOs will need to consider a lesson learned from Georgia. In the run-up to the vote in Georgia, major companies based in the state, including Coca-Cola and Delta Air Lines, issued tepid statements of concern, in effect hedging their bets and hoping the public controversy would fade. Only in the aftermath of the law's adoption, and after they were harshly criticized for their silence, did Coca-Cola and Delta register their disapproval, too late to affect the outcome. Proving that straddling the fence on these issues pleases no one, the Georgia-based companies are now being attacked by Governor Brian Kemp and others for speaking out at all. 
In Texas and other states where voter suppression bills are now under consideration, corporate leaders need to take a stand publicly in opposition to specific bills and do so clearly and in a timely manner. Quoting Martin Luther King Jr., who spoke about the "fierce urgency of now," Chenault, Frazier, and their group made clear to other corporate leaders that they need to speak up. "The stakes for our democracy are too high to remain on the sidelines," the Black business leaders observed. "Corporate America must support our nation's fundamental democratic principles and marshal its collective influence to ensure fairness and equity for all."
A number of leading businesses have announced their support for H.R. 1, the federal legislative proposal that would override many of the restrictive measures now being proposed in the states. If enacted, H.R. 1 would open up voting procedures nationwide, but its chances of adoption in the U.S. Senate are far from certain. As the debate on H.R. 1 unfolds in Washington, companies also need to focus on a state-by-state level on efforts to undermine voting protections.
---
Subscribe to the Ethical Systems newsletter
---
Several influential companies have stepped up publicly to criticize the Texas legislation, including American Airlines, Dell, and Microsoft. Michael Dell, the founder and CEO of the computer manufacturer, tweeted: "Free, fair, equitable access to voting is the foundation of American democracy. Those rights—especially for women, communities of color—have been hard-earned. Governments should ensure citizens have their voices heard. H.B. 6, [the voting-restriction bill], does the opposite, and we are opposed to it." 
Unfortunately, the legislative measures in Georgia and Texas are not isolated initiatives, but part of a national effort. In a new report from the Brennan Center for Justice at NYU Law School, legislators in 47 states have introduced 361 bills aimed at restricting voting. Five bills have already become law, and 55 others in 24 states are moving through state legislatures.
The rationale for these measures is the false premise that Joseph Biden's election in November was the product of massive voter fraud, a claim that has been decisively rejected by election officials in all 50 states, and overwhelmingly dismissed in the courts. In fact, the 2020 election was a remarkable affirmation of democratic participation in our country. Despite a once-in-a-century pandemic, a record number of people voted, shattering levels of participation for both political parties.
In 2020, former president Trump received more than 74 million votes—11 million more than he received in 2016 and more than any other Republican candidate has ever received. President Biden received 81 million votes, also 11 million more votes than any other Democratic president in history. Almost two-thirds of eligible voters participated, the highest rate in nearly a century. An important factor contributing to this increase was the dramatic steps many states took to expand mail-in balloting and early voting. This is the time to reinforce those gains, not to roll them back. 
American corporations have been great beneficiaries of our two-century-old democratic experiment. Democracy and the rule of law have allowed commerce to thrive. In the coming weeks and months, in Texas and elsewhere, American business leaders will be called on to stand up for democracy and for the ability of every American to exercise this most precious right—the right to vote. A coalition of more than 190 corporate leaders, including the heads of Dow, Under Armor, Bain & Company, and HP, recently did just that, joining the Civic Alliance, a nonpartisan business group that supports greater civic engagement. In a strong public statement, they weighed in against proposed legislation that is "threatening to make voting more difficult in dozens of states nationwide." This is a moment for other corporate leaders to join this effort and make their voices heard.
Michael Posner is the Jerome Kohlberg professor of ethics and finance at NYU Stern School of Business and director of the Center for Business and Human Rights. Follow him on Twitter @mikehposner.
Reprinted with permission from Forbes.
https://www.ethicalsystems.org/wp-content/uploads/2021/04/pexels-edmond-dantA¨s-7103002-min-scaled-e1618253302548.jpg
2080
2560
Michael Posner
https://ethicalsystems.org/wp-content/uploads/2020/04/ES-logo-final-white.gif
Michael Posner
2021-04-12 14:50:43
2021-04-12 14:50:45
Why Corporate America Should Oppose the National Effort to Suppress Voting