A Behavioral Science Approach to Bank Culture, with Azish Filabi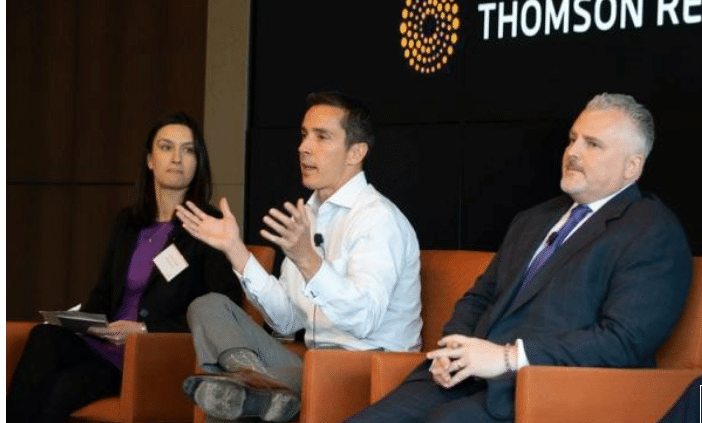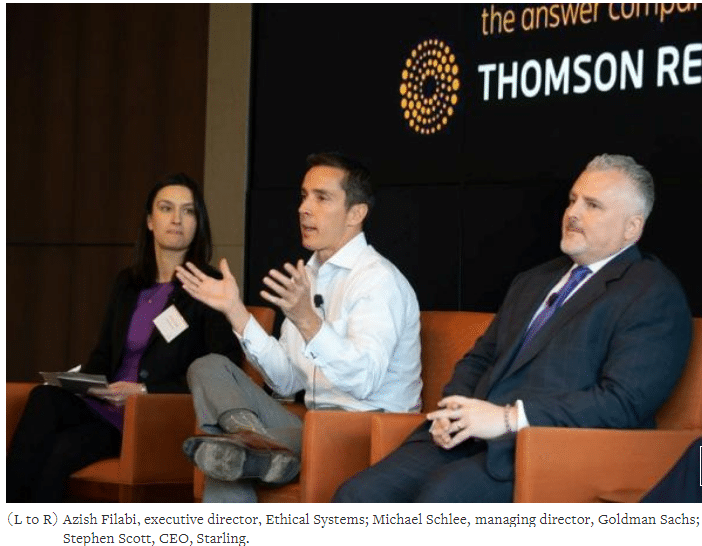 At a recent Thomson Reuters forum in New York on culture and behavioral science in the banking industry, Ethical Systems' Executive Director Azish Filabi joined a panel with fellow experts to discuss how research and data helps shape ethics and culture.
We invite you to read a piece on Reuters on the event featuring the following takeaways we share below. Video from the event is also embedded.
While collecting, analyzing and sifting through troves of data is a useful exercise, it does not necessarily take one to the next level of using the information to improve an organization's culture. Joining such information with so-called "cultural metrics" will provide a firm with a more complete picture of what it needs to do to enhance the ethics and values of its employees.
"Data is really an important part of the equation, but the idea of how do you solve the problems is a separate question," said Azish Filabi, executive director of Ethical Systems, a research group. "The data feeds into the management decision of what do we do next given what we have."
The ideal outcome, said Filabi, is where one can marry the underlying data being collected about employees with their views about the organization, which can come through surveys and other forms of communication and engagement.
"Culture is the mindsets and beliefs, not as hard as the observable data, but really important in the same context," said Filabi, who outlined three high-level categories of how individuals view their company cultures.
The first is organizational fairness, or the idea that individuals and employees feel that their leaders are fair not only to them, but their colleagues as well. Another is being able to speak up about issues without fearing retaliation – a "speak up" culture – and last is the perception of whether management is abusive towards employees through language or actions.
Read the full piece on Reuters >>
Video:
*photo from Reuters.com
https://www.ethicalsystems.org/wp-content/uploads/2018/05/files_azishreuters.png
546
702
Jeremy Willinger
https://ethicalsystems.org/wp-content/uploads/2020/04/ES-logo-final-white.gif
Jeremy Willinger
2018-05-04 13:22:49
2020-03-26 16:56:05
A Behavioral Science Approach to Bank Culture, with Azish Filabi