Cultures of Compliance with Donald C. Langevoort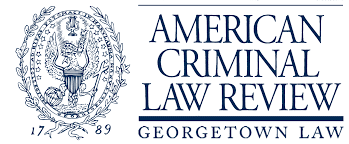 Donald Langevoort, Thomas Aquinas Reynolds Professor of Law at Georgetown Law has provided a copy of an article written for the American Criminal Law Review in which he deftly outlines a series of acute observations drawn from different social sciences—economics, psychology, sociology and anthropology—about cultures of compliance and noncompliance.
We invite you to read the abstract:
In the last few years especially, law-makers have increasingly invoked culture as something crucial to good compliance. The phrase "culture of compliance" has thus made its way into common legal discourse as describing both a goal and a marker. Precisely they mean by this is contestable, but there is enough evidence that the demand for healthy compliance culture is serious to invite careful thought. What is it, or should it be, and how might we know? This article draws from organizational behavior, behavioral ethics, and financial economics to develop an approach to how and why corporate cultures resist naively appealing interventions of "tone at the top" and ethical exhortation.
Though recognizing the limited institutional capacity of government enforcers to promote structural changes in corporate governance and internal controls, the article concludes that any hope of getting to a socially optimal level of compliance—including a healthy culture of compliance—depends on a strong public voice to counter the beliefs and biases that grease internal perceptions of how firms succeed. In the end, however, the most important message about cultures of compliance is for corporate leaders and, especially, boards of directors. It is much too easy to look around and see good people working hard at difficult jobs and assume that a good compliance culture exists simply because everyone has been warned of the damage that can come from getting caught doing wrong. Or worse, to assume that an observable abundance of intensity, loyalty and creativity are signs that all is good. Taking culture seriously—appreciating the opportunities for transmitting values as well as anticipating the many hidden pathways of resistance and denial—is a necessary step toward the sort of compliance that never attracts prosecutors' unwanted attention.
Download a PDF of the article.
---
For more on corporate culture and compliance, we recommend exploring the following resources:

Corporate Culture [research page]
Plenary 3: Getting in Gear: Ethics as a driver of compliance, with Donald Langevoort
https://www.ethicalsystems.org/wp-content/uploads/2016/09/files_aclr.png
144
349
Jeremy Willinger
https://ethicalsystems.org/wp-content/uploads/2020/04/ES-logo-final-white.gif
Jeremy Willinger
2016-09-23 13:25:47
2020-03-26 16:57:21
Cultures of Compliance with Donald C. Langevoort