The Seahawks' Psychologist Explains How Leaders Can Unlock Team Potential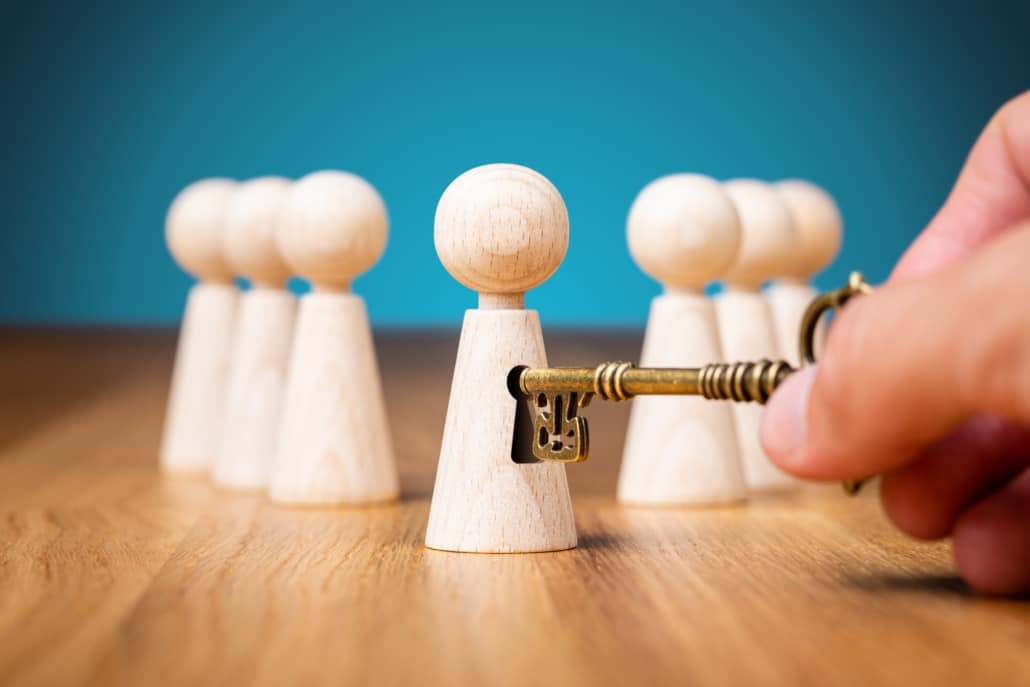 With football season officially underway, even without full stadiums, sports fans are cheering in relief that at least COVID-19, for all the havoc it's wreaked, didn't take this away. As we make the transition from summer into whatever this sprint to the end of 2020 will look like, there's still time to consider raising your game. Just as the highest performing athletes have had to adapt to unprecedented conditions to compete, each of us can step back and think about how, even in the face of uncertainty, to take our own, and our team's performance, to a new level.
I recently spoke with Michael Gervais, renowned sports psychologist to world class athletes, Olympians, and record-setting performers in sports and music. He's also the resident psychologist for the Seattle Seahawks N.F.L. football team. He and head coach Pete Carroll have been working together for the past six years, refining their co-created approach. They explain it in their new book, Compete to Create: An Approach to Living and Leading Authentically.
Many fans will know that Carroll has taken an unorthodox approach to staffing and coaching his teams. What may be less understood is how that approach has led to eight consecutive winning seasons, a Super Bowl championship, three Divisional championships, and two Conference championships.
"If someone followed me around with a video camera all day, could I use that video to train my team, or my kids, on how to live by the philosophy I've written?"
"I knew from the first day I walked into the Seahawks that it was a special place," Gervais said. "Players feel, at a core level, they can be themselves. There's no need to puff up or let ego get in the way. These guys know they were selected. Pete makes them know they belong." In a recent interview with the Washington Post, Carroll said, "It doesn't matter where you come from or what's your color or your background, your religion. None of that stuff matters. Once you get to us, we're looking at who you are, and in that environment, it becomes rich in exchange. And I think rich in the sense that people do care about you. In that, you wind up breaking down some barriers, and you're more open to be part of the team and connected."
Gervais, as insightful as he is disarmingly approachable, broke down their methodology for me in our conversation. These are some of the most salient insights. If you are looking to thrive through this turbulent season of relentless transitions and come out on top with your, and your team's, best performance yet, take these approaches to heart. They've worked for top performers all over the world in many disciplines, and they can work for you. Be forewarned, this isn't your average self-help-ish set of superficial techniques. If you want to master these, you'll need to dig deep.
Embrace radical authenticity
Vulnerability doesn't come easy for any of us. But underlying the core of any great success lies a circle of deep relationships that enabled it. Nobody reaches the top alone. Because every Seahawk is selected with a precise study of a very particular gift, a unique strength that can be capitalized, they are freed up to focus on being that person. "You are welcomed with a very clear message," Gervais said. "'We fell in love with this part of you, and this how it works at the Seahawks. We're a quirky group. Come on in.'"
With that defusing message, the natural performance and competitive insecurities that plague many professional teams are loosened. Instead of competing with each other, they are competing with themselves, refining that unique gift for which they were selected. Such an extreme level of acceptance, or unconditional positive regard, allows players to open up and be vulnerable. 
"When there is dignity to the human experience first, people feel valued for who they are, not only for what they produce," Gervais and Carroll note in their book. "A workplace that recognizes the humanity of the individual rather than seeing someone as a replaceable cog in a machine inspires that workforce to explore the edges of their potential."
So, what aspects of yourself do you instinctively hide at work? Are there fears, doubts, places you know you aren't effective, that you invest exhaustive energy covering up for fear you would lose credibility or respect? In which relationships do you most thrive? Take an honest inventory of how well you let yourself be fully known. And where you don't, consider why. And what about your team? How guarded are they? Are you creating the safety needed for them to bring their full selves to the table? Are you sending unintentional signals that may lead them to hold back or hide? 
Former Seahawk wide receiver Doug Baldwin described it this way in an interview: "You have this team of alpha males with chips on their shoulders, and it's easy to let pride, ego, or whatever get in the way. But when you're vulnerable to each other, it opens up the communication. You're free to be honest. You appreciate that you can't do this alone and that you wouldn't want to do this with any other group of men. The enthusiasm takes you back to your strengths, and it all comes from recognizing that being vulnerable isn't a weakness. It's human."
Distinguish meaning from achievement
Self-discovery is foundational to the Compete to Create approach. The process begins by articulating a core philosophy that guides your daily choices and focus. "What most people don't realize is that they already have a philosophy, but its what I call a 'junkyard philosophy,'" Gervais said. By this, Gervais means a collection of beliefs we've stockpiled over the years without intending to. You can see it in seemingly inconsequential decisions: the watch you choose to buy, the car you choose to buy, the friends you select or don't, the job you choose, etc. But making the implicit explicit isn't easy.
Gervais said, "For most people, the examined life is relatively rare, so the external dictates the internal. What we're challenging people to do is create enough space to examine their internal life and ask, 'If I could create a structure for how I want to engage in the world and the skills I need, the mental skills that you need, what are those guiding principles to help me?' It starts by simply writing down a bunch of words that over time, we refine into a philosophy they can return to for guidance."
---
Subscribe to the Ethical Systems newsletter
---
The goal in self-discovery is to find what truly gives your life and work meaning, a sense of purpose. People living by a grounded philosophy will align their choices to that philosophy. Otherwise you meander through life chasing the next shiny object. For many successful people, its easy to confuse means and meaning. Your achievements—wealth, status, success in many forms—become what you live for, but that usually leads to feeling empty. 
"Sadly, those are the folks you don't want to pay, because they're working for the paycheck," Gervais said. "As soon as they get it, they're unsatisfied. They realize they've been eating an empty meal because at some point they discover that the thing that they were hungry for is actually not feeding them."
So, what gets you out of bed in the morning with a genuine sense of passion? Has COVID-19 dampened any dreams or tested your values? If you were asked to articulate the philosophy by which you aim to live, could you? Take the time to create a quiet space and see if you can communicate in a few paragraphs how you want to live your life, the principles that guide you. Then ask yourself, "If someone followed me around with a video camera all day, could I use that video to train my team, or my kids, on how to live by the philosophy I've written?"
Keep your eye on the future—focus on now, not others
Gervais and Carroll open the book with a stark look at what a distracted world we live in. The volume of data coming at us taxes our brains in unfathomable ways. Compounded by the pressures of high-performance environments, if you're unable to positively focus on the goal in front of you because of any number of distractions, you will spin your wheels.
One of the most insidious distractions Gervais discusses is "FOPO"—fear of people's opinions. He wrote a Harvard Business Review article on the topic.
"Our fear of other people's opinions has become an irrational and unproductive obsession in the modern world, and its negative effects reach far beyond performance," he wrote. "If you start paying less and less attention to what makes you you—your talents, beliefs, and values—and start conforming to what others may or may not think, you'll harm your potential. You'll start playing it safe because you're afraid of what will happen on the other side of the critique. You'll fear being ridiculed or rejected. When challenged, you'll surrender your viewpoint. You won't raise your hand when you can't control the outcome. You won't go for that promotion because you won't think you're qualified."
Gervais and Carroll suggest we learn to separate "signal from noise." Some of the noise that diverts us from the task at hand, or the future we're aiming at, comes from within. We play old tapes that reinforce self-limiting beliefs, which causes us to fall back into old patterns of behavior, leading us away from cultivating our unique strengths and being our authentic selves. A vicious cycle. Then we need to return to first principles, remember who we are and the meaning for which we live, re-calibrate and regain our focus. 
Gervais says that he and Carroll each play that role when players veer away from their gifts. "We approach them and say, 'OK we see this thing, but we both know that's not who you are,'" Gervais said. "'How do we get back to that unique talent that's really you?'" So rather than chiding someone in shame, they invite them back to the authentic person they want to be.
What negative self-comparisons divert your attention away from your authentic self? What deeper messages from within are taunting you with past failure, inadequacy, or persistent behaviors that creep in at the most inopportune moments of performance pressure? Get to the bottom of these to root them out, and you'll be better equipped to show up as your authentic self, living with the purpose you were chosen for. Who on your team seems easily swayed by other's views or judgments? How can you invite them back to the unique strengths for which you selected them?
For however long COVID-19 will be forcing us to adapt, we don't have to relinquish our desires to reach greater performance. Take a step back, look within, and map your path to the best version of yourself. Regardless of the what the next few months bring, you can still plan to look back on 2020 and say, "That was the craziest year ever, but I grew into more of the person I want to be."
Ron Carucci is an Advisory Board member of Ethical Systems as well as cofounder and managing partner at Navalent, working with CEOs and executives pursuing transformational change for their organizations, leaders, and industries. He is the bestselling author of eight books, and his work has been featured in Fortune, CEO Magazine, Harvard Business Review, BusinessInsider, MSNBC, BusinessWeek, and Smart Business.
Lead image is courtesy of Jirsak.
Reprinted with permission from Forbes.
https://www.ethicalsystems.org/wp-content/uploads/2020/09/shutterstock_1469267900-min-scaled.jpg
1707
2560
Ron Carucci
https://ethicalsystems.org/wp-content/uploads/2020/04/ES-logo-final-white.gif
Ron Carucci
2020-09-17 01:00:00
2020-09-17 00:52:25
The Seahawks' Psychologist Explains How Leaders Can Unlock Team Potential