New Evidence Shows How Gender Diversity Improves Banking Culture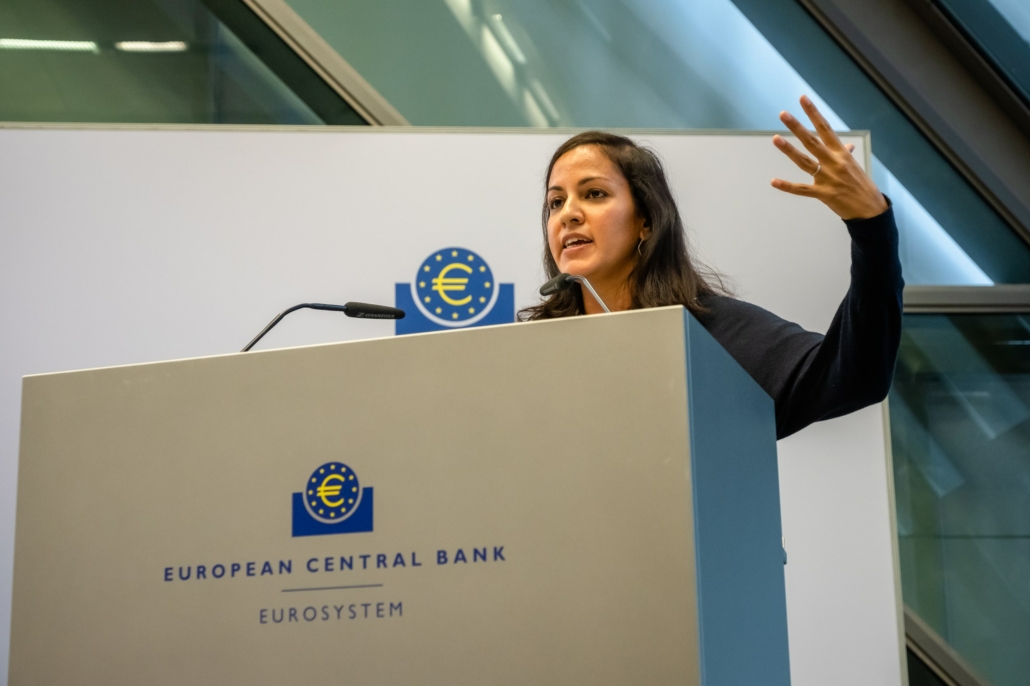 In the past decade, a larger-than-ever number of scandals and fraud episodes led to the world's largest banks being hit with an unprecedented number of misconduct fines. The incidents giving rise to such costs represent a financial and reputational threat to each financial institution, as the costs can be very high, and can ultimately threaten financial stability and erode trust in the financial sector. For these reasons, preventing bank misconduct is a top priority for international regulators and policymakers, and several rules aiming at offering solutions, by better regulation or enforcement, were recently enacted.
This has coincided with several high-profile campaigns focusing on increasing female representation on company boards. Examples include the 2020 Women on Boards in the United States and the Hampton-Alexander Review in the United Kingdom. While both of the reports resulting from these campaigns document an increase in the proportion of women on listed companies' boards, the financial industry remains heavily male-dominated, and there are still a number of bank boards with no female directors—female CEO and chairperson roles are even less frequent. Indeed, the 2020 Women in the Workplace report shows that the representation of women in the C-suite across the banking, insurance, and financial services industry in the US has been stable, at 21 percent, since 2016.
One of the biggest challenges lies in changing stereotypes and bias in society.
To address these issues, some countries, such as France, Italy, and Sweden, among others, have introduced mandatory gender quotas. Most of these initiatives, from best-practice guidelines to regulatory reforms, stem from the view that tone at the top shapes a firm's values and ethical climate, and that more diverse boards, with an increased presence of women, would positively affect the governance of companies. To test this view, my colleagues and I considered the role of gender diversity on bank misconduct and, last month, published our findings in the Journal of Corporate Finance.
We found that a larger presence of women on the board of directors is associated with fewer misconduct fines, equivalent to savings of $7.48 million per year. This supports the view that increased gender diversity helps reduce conduct risk. That is, it helps to foster a better corporate culture. We also found that women have a more significant role in curbing misconduct when the number of female directors reaches a critical mass (we consider boards where there are at least three women), are supported by women in leadership roles, and hold seats on boards of relatively smaller banks.
We were able to show this by collecting board-related information for all listed European banks, as well as all the fines US regulators levied on European banks. That includes the fine amount, date, offense, whether the sanction is civil or criminal, and the sanctioning regulatory body. The sanctions include charges for banking violations, money laundering, economic-sanctions violations, market manipulations, mis-selling, tax and accounting violations, and employment discrimination. (We chose to focus on US fines on EU banks because domestic regulators could be less impartial when it comes to imposing sanctions on banks on their own turf due to political connections.)
Of course, finding that banks with more women on the boards of directors are also receiving fewer fines does not imply that women can help reduce misconduct. So we tried to explain why women might have this misconduct-reducing effect.
One theory suggests that males and females are taught different appropriate behaviors, and women are generally socialized to be caring, compassionate, and attentive to others' needs. In our context, this would translate into greater attention to stakeholders' needs, including depositors, investors, and employees. Another explanation for these behavioral differences is unequal discipline: Female employees responsible for missteps are subject to stricter penalties than their male counterparts—the so-called "gender punishment gap." 
---
Subscribe to the Ethical Systems newsletter
---
To test these theories, we distinguished between civil and criminal fines, and argued that criminal fines are more severe, as they carry a higher societal and professional stigma and are, on average, larger in amount and thus more harmful to bank stakeholders. Moreover, as the conduct at issue frequently involves intent, criminal fines are the result of more unethical behavior. We found that a higher proportion of women on the boards of directors reduces more severe fines.
It could be board diversity in general, and not gender diversity per se, that reduces misconduct. Human capital theory, for example, posits that by widening the range of directors' skills, abilities, managerial approaches, and preferences, board diversity is expected to yield benefits in terms of monitoring effectiveness. These potential benefits are not without costs, however, as conflicts may arise in more diverse boards, leading to more unpredictable decision-making. We found that the impact of other types of board diversity—including age diversity, internationalization, and employee representation—on misconduct is not significant.
While most European countries have made considerable progress in terms of gender equality in areas such as educational attainments and health, substantial inequality remains in the area of economic participation and political empowerment. We argue that one of the biggest challenges lies in changing stereotypes and bias in society, thereby highlighting the importance of government and regulatory initiatives aimed at fostering gender diversity, which, according to our findings, improves bank culture and reduces conduct risk.
Barbara Casu is a Professor of Banking and Finance & Director of the Center for Banking Research at The Business School at City, University of London. Follow her on Twitter @BCasuLukac.
Lead image: European Central Bank / Flickr
https://www.ethicalsystems.org/wp-content/uploads/2021/02/49018226338_b7a6a199a1_o-min.jpg
1666
2500
Barbara Casu
https://ethicalsystems.org/wp-content/uploads/2020/04/ES-logo-final-white.gif
Barbara Casu
2021-02-02 22:12:36
2021-02-02 22:12:37
New Evidence Shows How Gender Diversity Improves Banking Culture